Well some stuff happened, I guess. Here is what has happened and my thoughts on the events...
1) My beloved chihuahua, Kermit, has passed away. This news does not come as a complete shock, as he was 14 years old, but it still saddens me a great deal. Kermit was the best chihuahua in the world and I loved him. I like to think he is in doggy heaven along with Samson, his best pal ever. R.I.P., my little muchacho.
2) Christine is moving out. This saddens me too, I guess. I never really see her, and apparently a nice British student is moving in. His name is Tom, and he is good people. Here is a picture of my next semester roomate situation: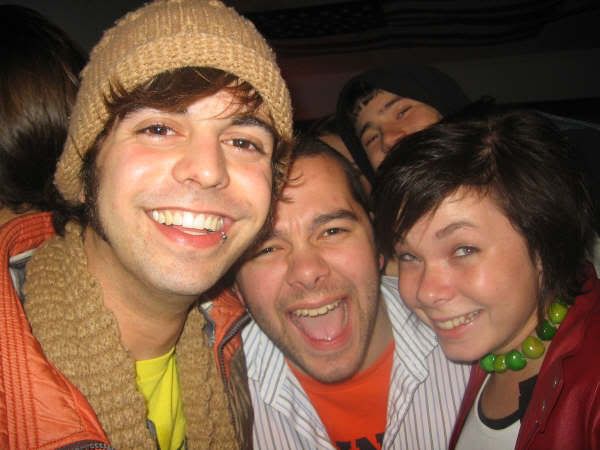 As you can see, he is fun-lovin' and that's pretty sweet.
3) Paul is gone for a while. He left Urbana this morning and will soon make the journey to the faraway state of Georgia. Maybe he'll come back with a sweet southern accent and we will sit on the porch and drink sweet tea together when he comes back.
4) I work a lot. I like it a lot, but I'm noticing that it is getting increasingly hard to do anything in the morning without an appropriate dose of caffeine. For the record, "my drink" has become 4 shots of espresso with around 3 oz. of cold vanilla soymilk. I find that this combination allows me to taste the quality of my shots, but without having to burn my mouth on hot shots and witout the hassle of steaming milk. I basically love espresso.
5) We made some enchiladas on Saturday. We made up the recipe, and named them "Satan Face Enchiladas". They kick my ass and are far too delicious for words.
6) I got invited to a Halloween party that someone from work is throwing. I'm pretty down with my co-workers so I think I'll go but need a sweet costume.
| | |
| --- | --- |
| Aktuelle Stimmung: | blah |
| Aktuelle Musik: | Thursday- The Cranes |